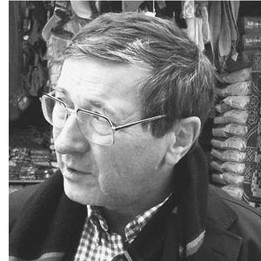 Petr Dorůžka
Petr Dorůžka is a music journalist and a writer for radio. He has been writing about music since the 1960s. He wrote the biography Šuplík plný Zappy (A Drawer Full of Zappa) and compiled and contributed to the anthology Hudba na pomezí (Music on the Edge). Since the 1990s he has been focusing on world music. He has been hosting his regular radio programme Hudba na pomezí since 1988, and his focus has moved from experimental rock and contemporary music and jazz to world music. In 2003–2005 he was a member of the jury at the Sajanskoje kolco Festival in Siberia, in 2007 he was named one of the 7 Samurai at the Womex Festival, and in 2017 he received the prestigious Womex award for his long-standing professional contribution to music journalism, including radio journalism. Since 1992 he has been a member of the Panel of the World Music Charts Europe, and since 2002 he has been teaching a course on World Music Culture at the Faculty of Humanities of Charles University in Prague.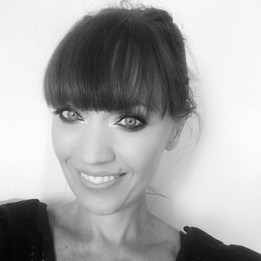 Veronika Douglas
Veronika Douglas has been working in Universal Music since 1997 (former titled PolyGram), she is dealing with marketing and PR for foreign artists and exploitation of Czech artists (Sunshine, Lenny).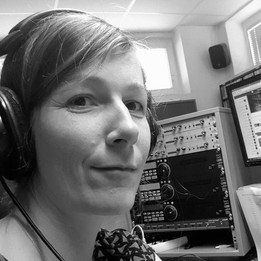 Petra Ludvíková
Since 2006 Petra Ludvíková has been working with Palác Akropolis as a project manager. She also organises cultural events in Prague (e.g. Femme Fatale, On Tour, Music Class). Since 1998 she has appeared regularly on programmes broadcast on Prague's Radio 1, where she can currently be heard on Tuesday mornings. In the past she has worked, for example, as a moderator and as an editor of the genre programmes for TV Óčko.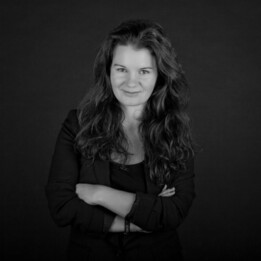 Anna Mašátová
A music journalist, agent and PR manager. She's a member of Ameba Production, and also a member of the grant committee for the Ministry of Culture for Alternative Music. Founding member of the Music Managers Forum Czech Republic. She is a manager of the Belarussian-Czech duo Zabelov Group and singer – songwriter David Pomahač.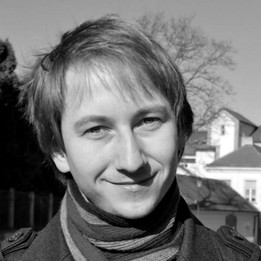 Jakub Nový
Jakub Nový Jakub Nový is vice-chairman of SAI (Association of authors and performers), manager in streaming service MusicJet, musician and promoter. He organizes workshops focused on copyright law and collective administration.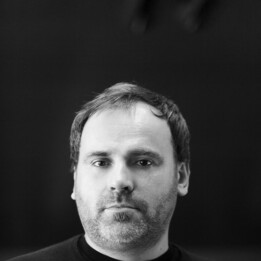 Michal Pařízek
Michal Pařízek is editor-in-chief of the magazine Full Moon, a position he has held since 2014, having worked with the magazine since it was founded in 2010. He is a journalist and a member of the promotional group Scrape Sound, and he has published articles various media, such as Aktuálně.cz, Týden, Čili Chili, Freemusic, Reflex, Nedělní svět, and more.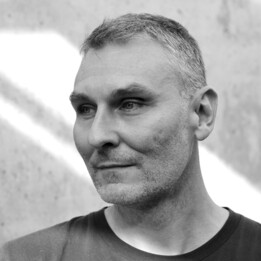 Josef Sedloň
Josef has been working on Radio 1 since 1991, creating five shows and Tuesday broadcasting. Between years 1995 - 2003 managed Lighthouse agency, which brought foreign artists to Czech Republic, mainly electronic dance genre. He has been working on concert serie Music Infinity with Palace Acropolise since 2005 and is a program director of the festival Spectaculare since 2014.
Dušan Svíba
Dušan Svíba is an agent and the manager of a booking agency called Earth Music, which focuses on Americana, jazz, rock, ska and world music. The agency was founded in 2002 and is active mainly in the region of Central and Eastern Europe. He collaborates with international artists such as the Dubioza Kolektiv, Cash Savage & The Last Drinks, Orkesta Mendoza, Nive & The Deer Children, NO Blues, Tim Eriksen a českými umělci jako je Nylon Jail, Terne Čhave a Ponk. He is also the founder and the programme director of the Colour Meeting Festival.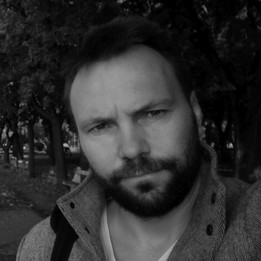 Přemysl Štěpánek
Přemysl Štěpánek worked in 1999–2002 in the music club Stará Pekárna and from 2002 to the present for the independent music publisher Indies Scope. In 2012 he founded his own company, PR Stage. He is the promoter of the Sziget Festival (Czech Republic and Slovakia) and Balaton Sound (Czech Republic), he has been involved in marketing for the Brno music clubs Sono (2014) and Fléda (2015), and in 2017 he launched the project Czech Fresh.