HRTL (synthwave / house)
Top performer on modular synthesizers and an active member of famous Bastl Instruments collective.
www.bumbumsatori.org/en/artists/hrtl
Fri 19.1. 23:45 Simplon Main Room
Contact: Michal Janík michal@bumbumsatori.org
Leoš Hort alias HRTL is a top performer on modular synthesizers. His music evolved from post-witch house towards repetitive rhythms with rich melodic elements, changing atmospheres and playful structures. Be it dirty house with an 80s feel, fluorescent techno or dark, bubbly beats, HRTL never plays the same thing twice. Hort won the Czech national Academy of popular music Award for best electronic album of 2015 and performed at European dance festivals like Ars Electronica in Linz and Amsterdam Dance Event.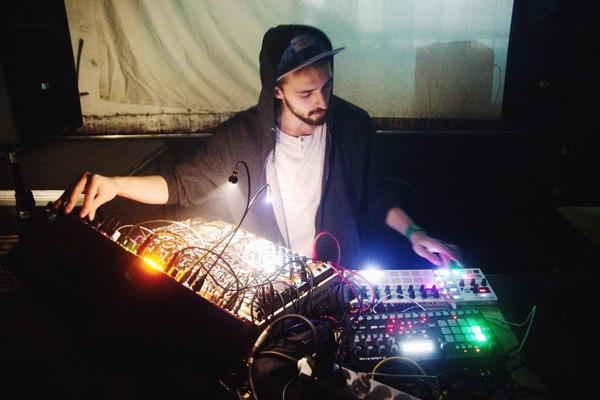 Never Sol (synth/darkpop)
Melancholic synth darkpop
Thu 18.1. 22:10 Vrijdag Basement
Fri 19.1. 21:25 News Cafe
Contact: Marie Neumannová marie_neumann@rocketmail.com
Never Sol is an intriguing Czech artist immersed in synth and dark-pop. At times, her songs veer into David Lynch territory: full-bodied, thick and eerie. Other times, spare and open - just her voice, and a few carefully placed instrumental flourishes. She is an alumna of the Jazz Academy in Prague, and her debut album Under Quiet (2013) resulted from her two-year collaboration with Jan P. Muchow (of electronic shoegaze band Ecstasy of Saint Theresa) and was re-released worldwide by Denovali Records in 2014. Never Sol also performs with Tomáš Dvorák's electro-acoustic project Floex and composes music for contemporary dance performances.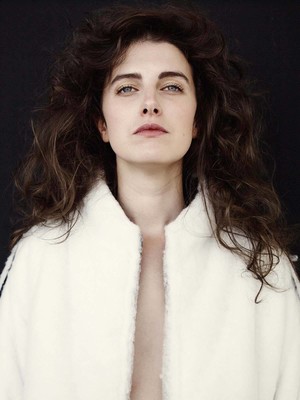 Zagami Jericho (electronic/dance)
Edgy and catchy. Winner of Czeching 2017, music export project of Radio Wave.
www.facebook.com/ZagamiJericho
Fri 19.1. 21:30 Huize Maas Front
Fri 19.1. after 23:00 Komoost Cafe
Contact: Anežka Nováková anezka@strong-coffee.cz
Rising Czech star Zagami Jericho already has a distinctive sound at the tender age of 18, with her production, vocal skills and edgy hit potential making a strong impression. Her music is described as retro futuristic with synth-wave, ambient and drum and bass influences, and her performances as overwhelming and fearless. Zagami was nominated as a top newcomer at the Vinyla Music Awards and recently selected as the most promising Czech act from music export project Czeching by Radio Wave.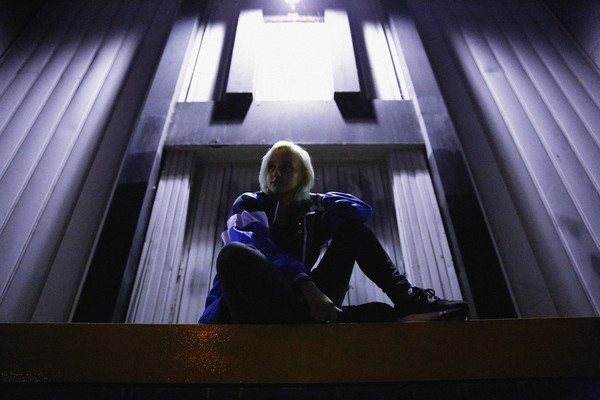 Czech professionals at Eurosonic 2018:
Ondřej Bambas Český rozhlas ondrej.bambas@rozhlas.cz media
Marie Butula Fleda Club marie@fleda.cz venue
David Čajčík ROXY cajcik@gmail.com venue
Sabina Coufalová Fleda Club sabina@fleda.cz venue
Vojtěch Dohnal Lake Malawi 87dohnal@gmail.com band manager
Michal Janík Bumbum Satori michal@bumbumsatori.org agency
Anthony Jouet Fource Entertainment anthony@fource.com promoter
Jan Jelínek Nerudny Fest jan.jelinek@nerudnyfest.cz festival
Márton Náray SoundCzech marton.naray@czechmusicoffice.com export office
Michaela Klocová Český rozhlas michaela.klocova@rozhlas.cz media
Kristýna Koreis Fource Entertainment kristyna@fource.com promoter
Kateřina Končelíková United Islands of Prague katerina.koncelikova@unitedislands.cz festival
Filip Košťálek Colours of Ostrava filip.kostalek@colours.cz festival
Oliver McGillick Metronome Festival oliver@guestserviceeurope.com festival
Radek Motlík Cafe V lese radek@cafevlese.cz venue
Marie Neumannová Never Sol marie_neumann@rocketmail.com agent
David Nguyen Rock for People dave@rockforpeople.cz festival
Anežka Nováková Zagami Jericho anezka@strong-coffee.cz band manager
Vojtěch Otevřel GoOut otevrel@goout.cz ticketing
Michal Pařízek Full Moon michal@fullmoonmagazine.cz media
Milan Paul Rock for People milan@ameba.cz festival
Hana Podhorská Indies Scope production@indies.eu agency
Tomáš Pokorný Metronome Festival tomas@guestserviceeurope.com festival
Jiří Sedlák Colours of Ostrava jiri.sedlak@artsmarketing.cz festival
Michael Šimon Colours of Ostrava michael.simon@colours.cz festival
Jakub Siňor Mighty Sounds kuba@mproductions.cz festival
Lukáš Stara Fleda Club lukas@fleda.cz venue
Markéta Štěchová Mighty Sounds marketa@mproductions.cz festival
Přemysl Štěpánek PR Stage premysl@indies.eu agency
Daniel Šubrt Megahit Music dsubrt@seznam.cz promoter
Barbora Šubrtová United Islands of Prague barbora.subrtova@unitedislands.cz festival
Michael Tardík Everything Goes Booking michael.tardik@everythinggoes.cz promoter
Michal Thomes Rock for People michal@ameba.cz festival
David Urban D Smack U Promotion david@dsmacku.com promoter
Sára Vondrášková Never Sol sara.vondraskova@gmail.com artist
Jakub Zeman Český rozhlas jakub.zeman@rozhlas.cz media