ESZTER DÉCSY (HU)
I found myself founding NOWmagazin.hu with one of my best friends in 2012 when I got back to Hungary. Since then I am digging myself deeper and deeper into the music scene. I started NOW Books & Music in 2015, under this name I manage bands, organising cultural events and publish books. Nowadays my main focus is music management, communication and project management for several music organisations and bands. As usual, EEnlarge Euopre's idea came as luck...


NIK DROZG (SL)
Nik has been part of the team of Channel Zero for the last 5 years, establishing and running the monthly Level Up concert series, which focuses on bringing a fresh wave of foreign, less established artists and at the same time providing a platform for promotion for them. In the last few years he has also become part of the programming team of the venue's regular programme.


ADAM DVOŘÁK (CZ)
He studied political science at FSV UK and worked as an analyst in the field of PR and communication. He has been working in the collective administrator of INTERGRAM since 2017. In the licensing department, he was mainly in charge of the agenda of media users. Currently he also has responsibility for the process of accounting for the remuneration of the performers and producers represented.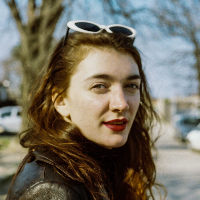 LAURA FERRERO (RS)
Laura graduated in 2018 the UNESCO Chair supported master in Cultural Policies and Management at the University Lumière Lyon II.
Her eclectic professional interests drove her to work with different cultural organization, such the Théâtre National Populaire in Villeurbanne, France as a team manager, the cultural service of the French Alliance in Bogota, Colombia as a cultural and educational project manager, the autonomous art center/live music venue Kvaka 22 as a coordinator for EU funded projects. She also co-founded the associated music label Krava 22. In addition, she was an active member of several non-profit organizations organizing live music events in Lyon, France and Havana, Cuba.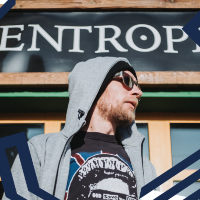 TAMAŠ HORVAT (RO)
The first time I came across with the concept of festivals was in 2003, and the following year I became the organizer of the former Summer Youth Games in Senta. Since then, two things have been essential for me: community thinking and the love of (live) music. In 2014, our circle of friends founded our NGO called Wemsical Serbia, with which one of our most important events is the Mill Festival in Orom. Since 2015, I have also been strengthening the team of the Grand Café Szeged. And in the spring of 2019, I created a community space in Senta called Zentorpia...
ZSOLT JEGES (HU)
Zsolt Jeges is a founder of Mamazone Records, a record label and music management company in which he's been leading strategic management since 2007. Among this professional background he was in also one of the members of Region Conference and Showcase Festival in Budapest between 2007-2009 as the organisation's Chief Marketing Officer. From 2015 until 2018 he had been the strategic leader of all marketing promotions of Lollapalooza Berlin Festival in Central-Eastern-Europe. Also a co-founder of CEEntral Party, a networking platform for music management companies and labels, which has been connecting Central-Eastern-European and Western-European music industry professionals since 2016. He's also been the faculty lecturer of Music and Performing Arts Management at International Business School in Budapest since 2017. Since 2018 he's the Founder and Chief Operating Officer of a music and communication consultancy firm called Atomic CEE taking place in Hamburg, as well as being the president of the Hungarian Association of Independent Labels.


TIM JOPPIEN (DE)
Tim Joppien has a passion for managing networks and building communities. He started organising local newcomer concerts in 2010 and has been actively involved in the Berlin music scene ever since. He has conducted booking for festivals, curated the live programme of local music venue [ofen]BAR, did project planning for the club series 'FeinkostRohkost', 'Zwischenraum' and 'Jenseits von Millionen' festival and was involved in the newcomer artist radio show 'Fritz Unsigned'. During this time he also worked as a booking agent and artist manager, all while studying law. In 2018, he joined the Berlin Music Commission and currently works as a Junior Project and Event Manager overseeing networking events and the music showcase festival Most Wanted: Music Live (MW:M Live). Tim is happy to facilitate new encounters and is eager to work towards a more connected European music industry.

LOGIN KOCHISHKI (MK)
Promoter, football player, A&R manager, father, event/party, organiser, bambus drinker, label manager, booking agent, publisher, fan of basketball team Metalski Zavod Tito.
He is the founder and director of the biggest Macedonian music festival Taksirat, D Festival, Pivolend, Green Beach Festival and Pin conference.
If I write a book, it will be like "Get in the Van" by Henry Rollins..
If I start to sing, it will sound like Jala Brat..
If I open Instagram, it will look like Marilyn Manson…
If I enter politics, it will finish with some Dubioza…
If I travel the world, it will be with Manu…
If I want some music, I try to bring in my village…
So, I want to be free, free, free… and Log In whenever I want!!!

DIJANA LAKUS (HR)
Experienced music manager and promoter from Croatia. Dijana has managed one of the most successful Croatian punk bands – Overflow and worked as a PR of two international festivals in Croatia: Outlook and Dimensions. Works with Glastonbury and several projects in the music industry.

TATIANA LEHOCKÁ (SK)
Táňa is a representative of the upcoming generation of young and innovative managers and booking agents. She takes care of promising Slovak and Czech talents (eg FVLCRVM, Manon Meurt) and at the same time brings foreign artists to Bratislava under the promoting agency Real Something. For the past nine years, she has worked with many clubs and given concerts by more than 100 artists from countries from the USA and Canada through Iceland and the United Kingdom to Scandinavia. In 2018, Tatiana joined the music conference and festival SHARPE in Bratislava, where she is one of the booking agents and the main organizer of the conference. The festival focuses on connecting artists from Europe and Slovakia, the conference reflects current trends and topics in the music industry.


JAANIKA LILLEMAA
Jaanika Lillemaa is the new Head of International Projects of Music Estonia, the Estonian music industry centre and export office founded in 2014. She has been managing high-level cultural projects for almost a decade, first as Head of Mission for Cultural and Audiovisual Cooperation at the French Institute in Estonia, then as the Counsellor for Cultural Programme at the Permanent Representation of Estonia to the EU in Brussels, coordinating the official cultural programme of Estonia's first Presidency of the Council of the EU, and finally diving into the field of classical music and orchestra touring as the Production Manager of Estonian National Symphony Orchestra. Coming from an educational science and French linguistics background and being personally linked to a network of diplomatic cultural representatives in the world, Jaanika Lillemaa brings a diverse set of skills to each project she leads.


ANCA LUPES
Anca is one of the most experienced professionals in the Romanian music business. One of her most important advantages is that during her career she works in almost all the areas of this industry: mass media (press, radio, TV), concert organising, record companies, music publishing, management and booking agencies. Due to her extensive experience, in 2006 she starts teaching music business in Romania.
In 2009 she becomes the first Romanian music business professional to graduate the Master in Music Business Programe from Berkelee College of Music (Boston, USA).
In 2016 she founds the fist Romanian music business conference – Mastering The Music Business. She is the pioneer of music business education in Romania. Currently she is President of RAW Music (organiser of Romania's leading music business conference and showcase festival – Mastering the Music Business) and Executive Director of INDIERO (the Romanian indie labels & publishers association, affiliated to IMPALA and WIN.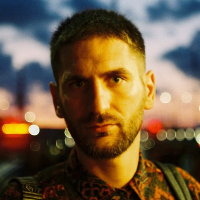 LUKA MIHAJLOVIĆ (RS)
Meanwhile studying in the Faculty of Philosophy in Belgrade, he participated in a unique multi-disciplinary and autonomous space, INEX Films' squat. Various artistic collectives were working together, organizing concerts and exhibitions in this utopian space. It closed in 2015. Determined to not let INEX's experiment disappeared, Luka decided to opened Kvaka 22 : a space for artist run by artists (he is himself a visual artist), to propose a quality creative program when Belgrade was lacking this kind of space. Kvaka 22 has been in existence since 2015, although it was opened to the public a little later. Since then, until now, it has been a cultural oasis in Belgrade, for which all visitors can testify that when they are there, either it is for an exhibition, a performance, a concert or a DJ set, they feel at home, and maybe even freer.
MÁRTON NÁRAY (CZ/HU)
Márton Náray has been working in the creative and cultural sector for 20 years. During this time he had the opportunity to explore the music industry through a 360° viewpoint, as a record store manager, a festival programmer (Sziget Festival, Babel Sound, European Music Day…) a booking agent, a project manager for a governmental music export agency (Music Export in Hungary and Czech Republic), a city program manager, a conference organizer (regiON, SoundQuest, Overhead), club promoter, tour manager, musician, radio presenter, and of course as a music addict.

JAKUB NOVÝ (CZ)
Vice-chairman of the Association of Authors and Performers (SAI), chairman of the Czech Music Community (ČOH), but also an enthusiastic musician and organizer of smaller concerts. He has been dedicated to educating musicians in the field of copyright and lobbying for the music sector and culture.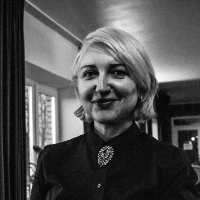 NATASHA PADABED
Natasha is an agent, festival programmer and music curator. Currently lives in Berlin. She works as a program director of the oldest Russian contemporary music festival, Sergey Kuryokhin International Festival (SKIF) since 2005, electronic music festival Electro-Mechanica and the world music festival Ethomechanica in Saint-Petersburg. Shortly after she moved to the Netherlands in 2000, she launched More Zvukov Agency, booking mostly Russian, Ukrainian and Belarusian artists around Europe and overseas. She also works as a curator of Russian music programs abroad, shares her experience at music conferences, connects the West and the East of Europe. In 2004 together with two more Dutch colleagues from Rotterdam she started Stichting Kultprom, and together they organised a festival Dutch Punch, which took part in Russia (2005-2008), Kiev Ukraine (2009) and Istanbul Turkey (2010), presenting Dutch music, short experimental films and visual arts.
In 2013 Natasha was as a producer and music program curator of the Dutch Days in Gorky Park in Moscow, one of the main events of Netherlands-Russia bilateral year in 2013.
In 2014 - music programme curator of Manifesta 10 Night at the General Staff Building of Hermitage in St.Petersburg Russia. Natasha was a jury member of WOMEX, Russian World Music Award, Jager Music Award Russia. More Zvukov Agency roster at the moment are Shortparis, alyona alyona, DakhaBrakha, Dakh Daughters, Lucidvox, Yegor Zabelov, Onuka, Oligarkh, Rosemary Loves a Blackberry.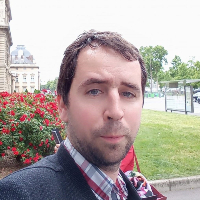 JIŘÍ PILIP (CZ)
Jiří Pilip deals with alternative music at the Ministry of Culture. The scope of his work includes the administration of selected subsidy procedures, cooperation with the Czech pro-export office SoundCzech or communication with the professional public. He is also in charge of the UNESCO Convention 2005 on the Protection and Promotion of the Diversity of Cultural Expressions. This Convention deals, for example, with the digitization of art, the status of the artist, the gender field or the culturally creative industries.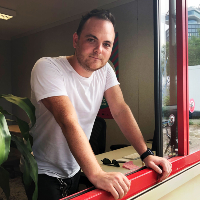 OSKAR STRAJN (NL)
Oskar Strajn is one of the bookers at ESNS (Eurosonic Noorderslag), Europe's largest live music music industry event based in Groningen, the Netherlands. He works closely with the Music Moves Europe Talent Awards, the yearly music awards given during the festival every year, as well as the ESNS charts coordinator. In the past, Oskar has also worked as a radio DJ, journalist and event promoter.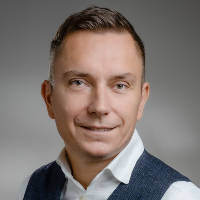 ROMAN STREJČEK (CZ)
He joined OSA in August 2005 as Head of Broadcasting and Online Media. He was elected to the OSA Board of Directors in December 2006 and the following year he was elected Chairman of the Board of Directors. He previously worked in the accounting and auditing company "ÚČ-CONSULT-AUDIT" spol. s r.o. and in the Swedish company Plus Licens, which for Central and Eastern Europe and Scandinavia represented representation and merchandising rights to television and film productions from Warner Bros., Lucasfilm, Universal, or brands such as the NHL, NBA or National Geographic. In his free time he likes to play tennis and football. From non-sports activities he is engaged in graphics, drawing and photography.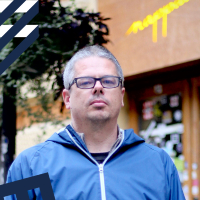 TAMÁS SZÉP (HU)
I am Tamás Szép, co-owner and program organizer of Nappali Bar at Pécs. I've always been a big culture consumer, I really like live music, fine arts, electronic genres, party culture. At Nappali Bar I try to create as colorful and valuable programs as possible, and to bring joy to many people.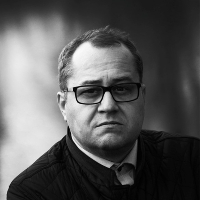 RADEK VAŠÍČEK (CZ)
Founder of the distribution and marketing service MUSICRAFT. Since the beginning of Spotify's operation in the Czech Republic in December 2013, he has managed media sales in the free version of the service. Since the mid-1990s, he has led several popular unofficial websites and fan communities, such as Pet Shop Boys, Robbie Williams and Garbage. To this day, he is a big supporter of the British music scene and the music industry in particular.
EVA ŽÁKOVÁ (CZ)
Since 2005 she has been the head of the department of the IDU Arts Institute. She also participates in the operation of the Czech office of the European Union's Creative Europe - Culture program based in the IDU. She is an expert in the cultural and creative industries (she was the main researcher of the research project Mapping of cultural and creative industries in the Czech Republic) and cultural policy. She is a member of the Expert Evaluation Committee of the ÉTA program of the Technology Agency of the Czech Republic.